Stryker's Lakeside Marina
5891 S. M-30, PO Box 59
Edenville MI US 48620
989-689-4555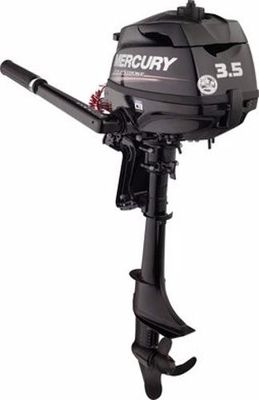 2016 Mercury Fourstroke 3.5 hp
N/A
Portablility at its finest!

Forget everything you know about four-stroke outboards. Ours change the game. Completely. They're tougher, smaller, and lighter than any other four-stroke on the water. With a combination of performance and efficiency that will take your time on the water to a whole new level.
FourStroke 2.5 - 3.5 hp
Popular with boaters everywhere. Because they can get you anywhere. Quiet, capable, and held to the highest standards.
Specifications
Cooling System
Water-cooled with thermostat
Fuel Induction System
2-valve pushrod (overhead valve), carbureted